LINE ACP III FOR CROSS CUTTING
Line technical parameters
Maximum coil weight 32 t
---
Cutting material width range [150-400]*400 – 2 050 mm
---
Cutting material thickness ranges 0,2 – 3,0 [4,0] mm
---
Shape Trapezoid / Rhombus 33o +/- 1o max. 34o
---
Sheet length range [300]*400 – 7 000 mm
---
Tolerance in sheet length 0,5 mm / 1 mb
---
Sheet flatness according to EN norm
---
Sheet flatness with narrower tolerances Tesko Steel LaserPrec® lub LaserPrec®Plus
---
* dimensions on request and for final confirmation by the technology department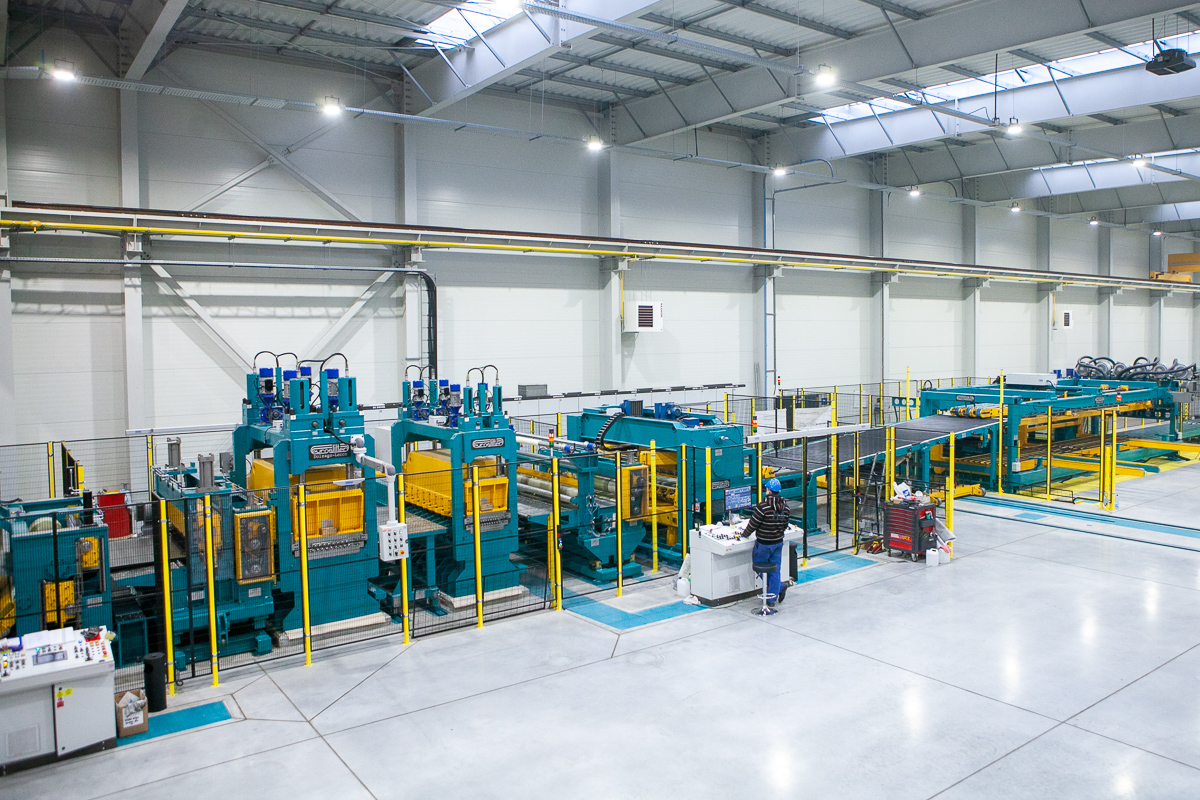 Technology
The line is designed for cutting cold, galvanized, aluminum and coated metal sheets. Working speed up to 100 lm/min.
The line is able to produce trapezoids and diamonds with maximum deflection angle of up to 34 degrees.

Production capabilities
The line is able to cut up to 8-10,000 tons of material with the parameters listed above on a monthly basis.
LINE NUMBER III FOR CROSS CUTTING - PHOTO GALLERY